To add a location to your booking feature, click the plus symbol on the right side.
And then populate the information fields that are requested.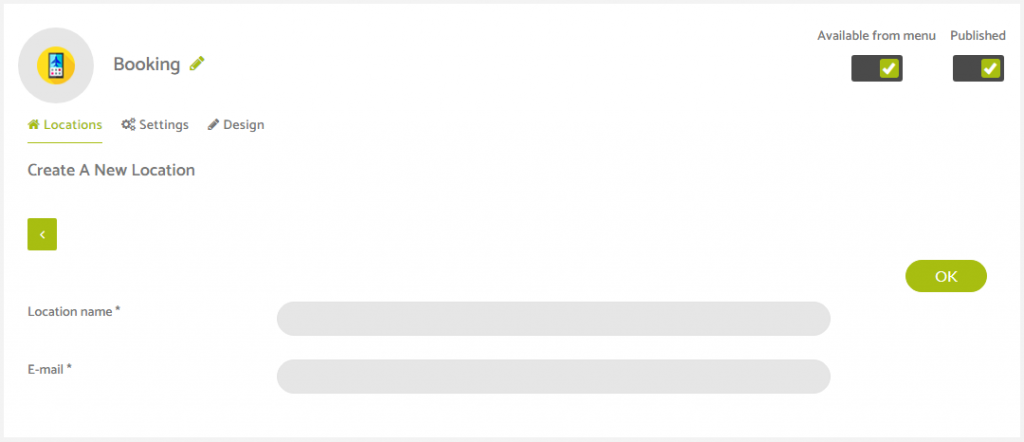 If you have several businesses locations where bookings are possible, you can add more of these businesses to your Booking feature. To do that, you only have to click on the plus symbol again, and in the details of that additional location.
Then, you just have to enter the location of this business and the email address of your administrator who will be managing the booking inquiries.