Through the dashboard you can manage the complete requirements of the appointment system like Creating and managing the locations, creating and managing categories, adding and managing services, adding and managing classes, adding providers and manage them, managing all types of bookings, Calendar to notify the booking date wise, and Reports to analyzing fund collection through bookings.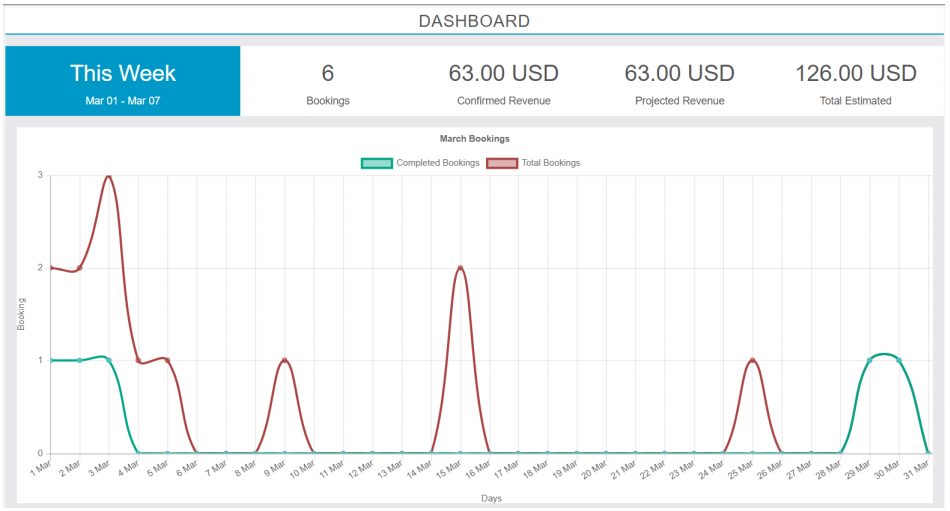 By default you get the information of current week revenue estimation from Monday to Sunday in increasing order as showing on above image you get the info about total successful bookings, confirmed revenue of the week till the date, projected revenue which means forecast value of revenue which may be change according to successfully completion of booking, Total estimated revenue.
Under the graphical analysis display area on dashboard you can identify the total bookings by red color line and completed bookings by green color lines. The analysis chart is showing data of a complete current month on the dashboard.