From here you can change the labels name according to your requirements. Suppose if you have a salon business according to the business Provider = Hair artist, Location = Parlor or salon, services = products, and Category = Package, etc.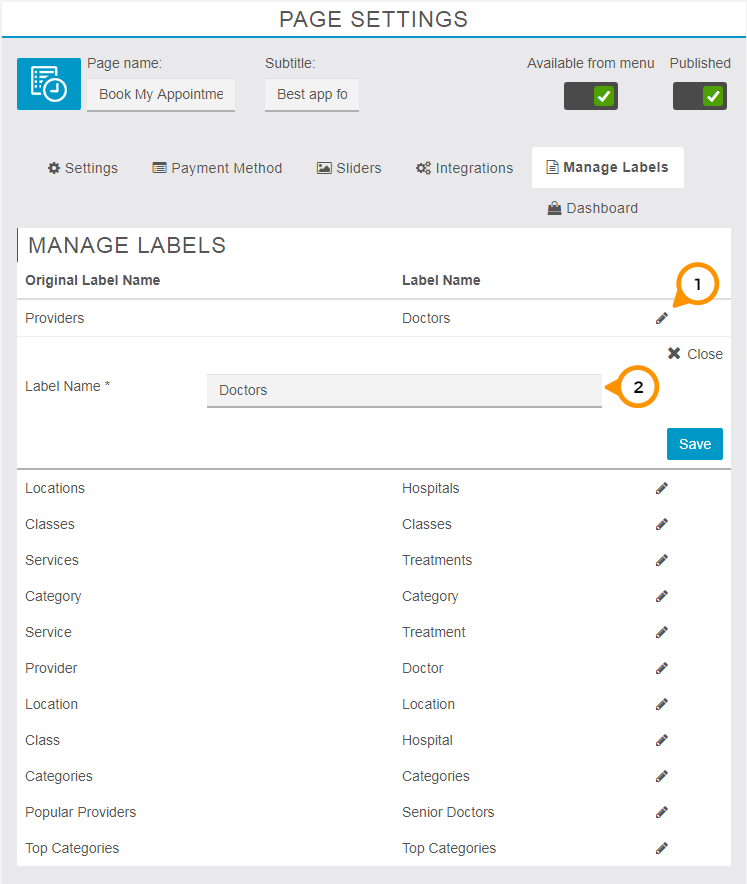 1) By click on edit icon you can change the default labels name.
2) Here you need to enter the new label name as per your requirements then click on the save button then apply the changes.